This month I felt very lucky to be able to travel up to Forres to take part in the Leapfrog Summer School. I went to represent Iriss, and to talk about what we have all been doing on the Pilotlight project.
Leading the summer school were staff from Leapfrog. Leapfrog is a research project led by ImaginationLancaster, in partnership with The Institute of Design Innovation at the Glasgow School of Art (GSA). The Leapfrog project is a collaborative project looking at the way we design and evaluate approaches to consultation. The summer school was a mixed group of people who are working on projects, and people who are doing their PhDs.  We spent time sharing co-design methods, tools, ideas and debating aspects of our work. We talked a lot about the academic and societal impact of using action research.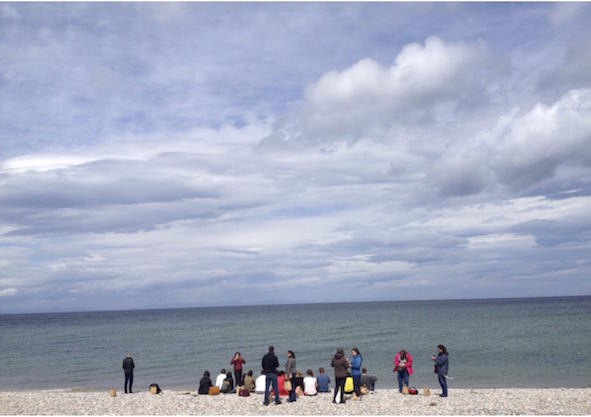 We even had one of our sessions on Findhorn Beach!
Some of my favorite talks came from Professor Eva Brandt, an expert on participatory design from Denmark. She uses 'design games' in her approach to designing with people, or co-designing.  Her approach puts emphasis on the fact that "organizing participation is one of the cornerstones of designing."(1) There were interesting debates throughout the summer school about this approach. Does the aesthetic of the artifacts we are using matter? How can we be sure we are using appropriate language? How do we challenge hierarchy in research and design?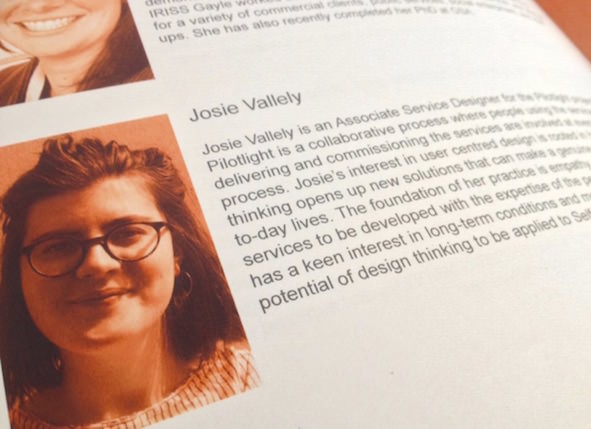 It was fantastic for me to have a chance to share some of my experiences on the Pilotlight project. I was asked to chat about how Pilotlight fosters a culture of collaboration in its workshops, and I broke down my top tips into five 'collaboration trump cards'. These were
Inclusion
In Pilotlight it is essential that we work with people who have barriers to participation, as they are often the people with the most in-depth expertise of a situation or experience. Therefore inclusion is a priority for us, and we use tools like inclusion checklists to make sure peoples' needs are met. This checklist includes lots of questions, not just the usual ones regarding mobility and dietary requirements, but also questions about social and emotional needs.
Equity
Iriss appreciates that the work it does could not happen if it were not for the involvement of people who have lived experiences. We understand lived experience to be as valuable as professional experience.  Therefore it is part of Iriss' policy to offer to pay people to attend workshops who do not earn a salary. Valuing all of our labour equally contributes to tackling hierarchy in the design process.
Level playing fields
Reducing the dynamic of 'Us and Them'
is really important in the Pilotlight design process. We use activities that help to break down this divide. My role as service designer is to design tools that specifically break down barriers and assumptions about skill and value.
These can include tools that use play, personas and storytelling, for example.
Adaption
Finding ways for everyone's voice to be heard. For example, we have had members of our co-design teams who cannot process language, so we have had to find ways to ensure that their contributions can still be included and prioritised. We are currently exploring how to support them to have maximum involvement. Having the support of our Creative Adviser, Andy Archer, has been fantastic in this aspect.
Time
The final collaboration trump card is very simple - time. Time is essential in allowing the group to begin to work collaboratively together.
We allow lots of time within the workshops :  for reflection, discussion, group work and to eat scones! We also allow lots of time outwith the workshops : people who are not as comfortable speaking out can contribute in other ways, via homework tasks or blog posts.
Our project is structured to have 8 workshops in total with each co-design team, spread over 8 months. This allows for the group to develop and have time to work together through the double diamond process.
It was fantastic to represent Pilotlight at the summer school and I was very proud to showcase all the work that the co-design teams have worked on over the course of the project.