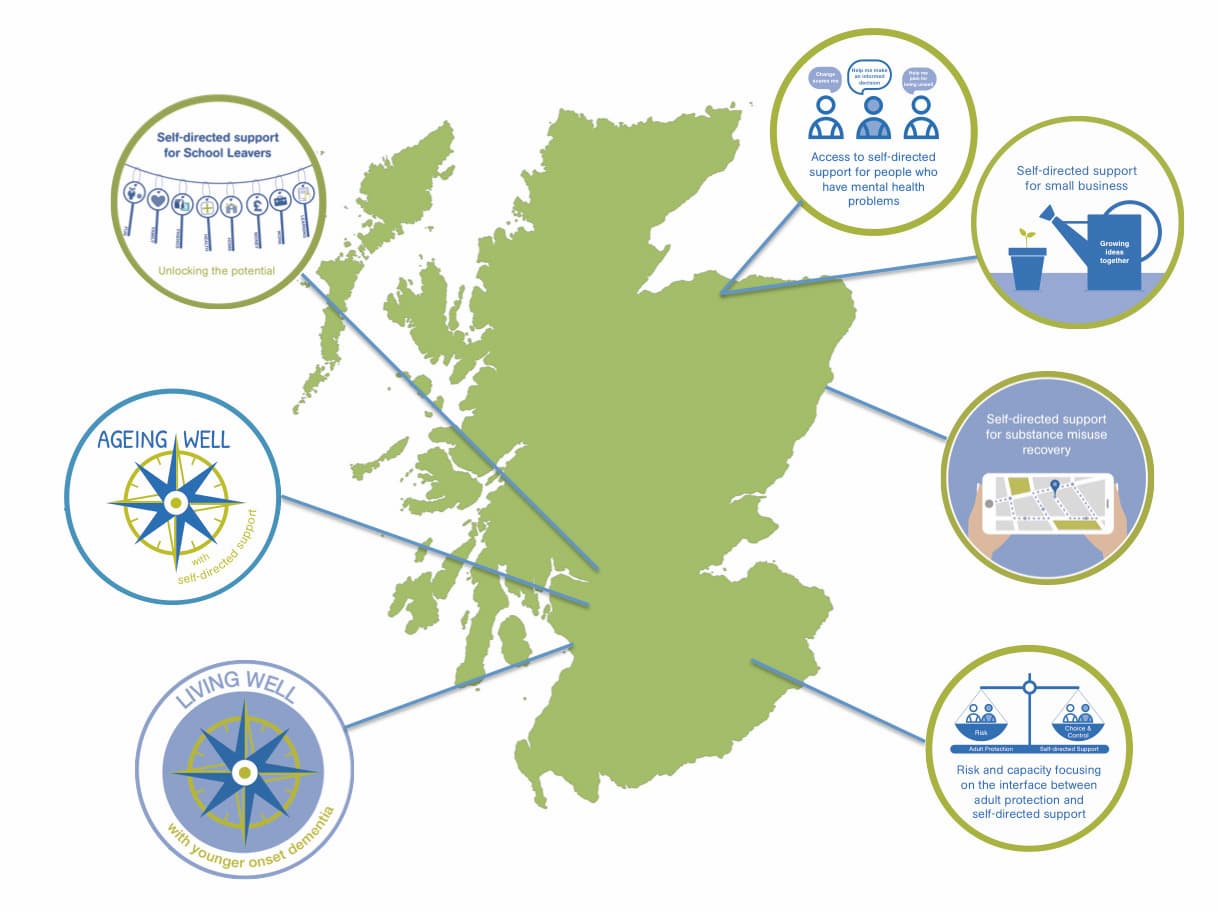 From 2012 to 2017 Pilotlight facilitated co-design teams of people who use and deliver services across Scotland to design pathways to self-directed support. 
Using a design approach and working across Scotland, Pilotlight demonstrated how to design support with seven seldom heard groups, deliver more personalised and appropriate services and increase the diversity of support available.
Pilotlight's intended outcomes were to:
Identify attitudes that hinder access to self-directed support and ways for organisations to overcome these barriers
Lead thinking on designing better services
Collaboratively design and produce services and support 
Increase capacity of people, commissioners and information and support providers to deliver a greater variety of self-directed supports and service
Explore the 'Learning' section above for our key learning points and self-directed support resources from each pathway and for what works in co-design.