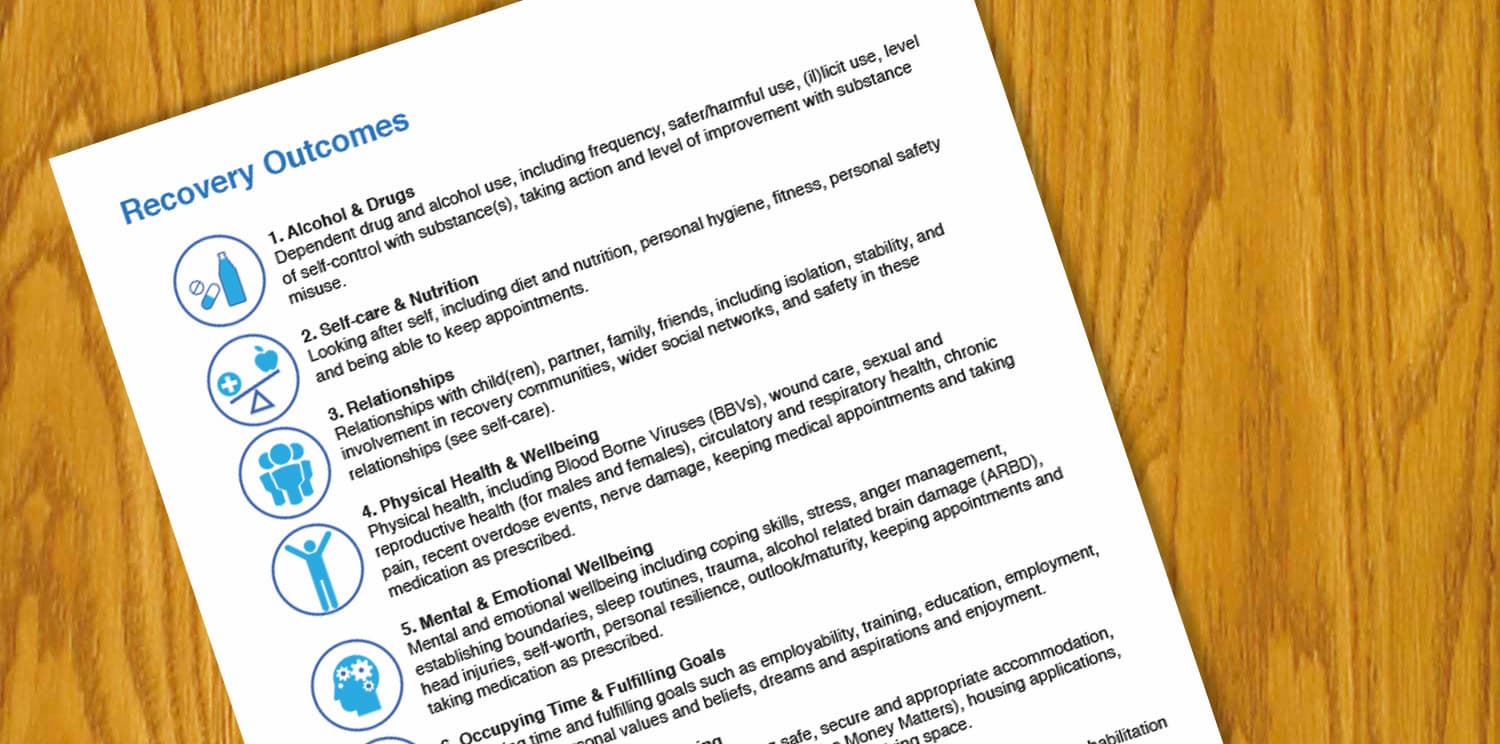 Self-directed support is Scottish government legislation and aims to give people more choice and control over their care and support services in Scotland. People in recovery from alcohol and drug misuse can get self-directed support but few have it yet.  
There are eight values and principles to support self-directed support. These are: participation, innovation, risk enablement, responsibility, involvement, informed choice, dignity and collaboration.
Self-directed support has many great opportunities for individuals on their path of recovery.
There are ten recovery outcomes:
Relationships
Alcohol & drug
Self care and nutrition
Physical health & wellbeing  
Mental & emotional wellbeing 
Occupying time & fulfilling goals
Housing & independent living
Offending
Money matters
Children
Individuals will be offered a planned budget with social worker and council and there are four options:  
Council arranged, you can ask the council to arrange your support for you.
Direct payment, you receive the money and you arrange your support services. 
Individual service fund, you can direct your budget,  council or care organization holds the money but you decide  how it is spent,  and
A mix of all options.  
The money can be spent on a wide range of things to support a person's recovery outcomes. For example, passes for travel to get to support cafes in many different areas, swimming, gym or helping with employment and courses, money matters and even help with housing. It helps to support people in a way that suits them in their recovery journey.