I liken SDS in addictions to that new pair of running shoes currently sitting in my cupboard unused. Those shoes offer so much potential to improve my life but I've yet to overcome the barriers to actually go out for a run. Unless we figure out how to overcome the barriers, there is a risk that SDS might be the same.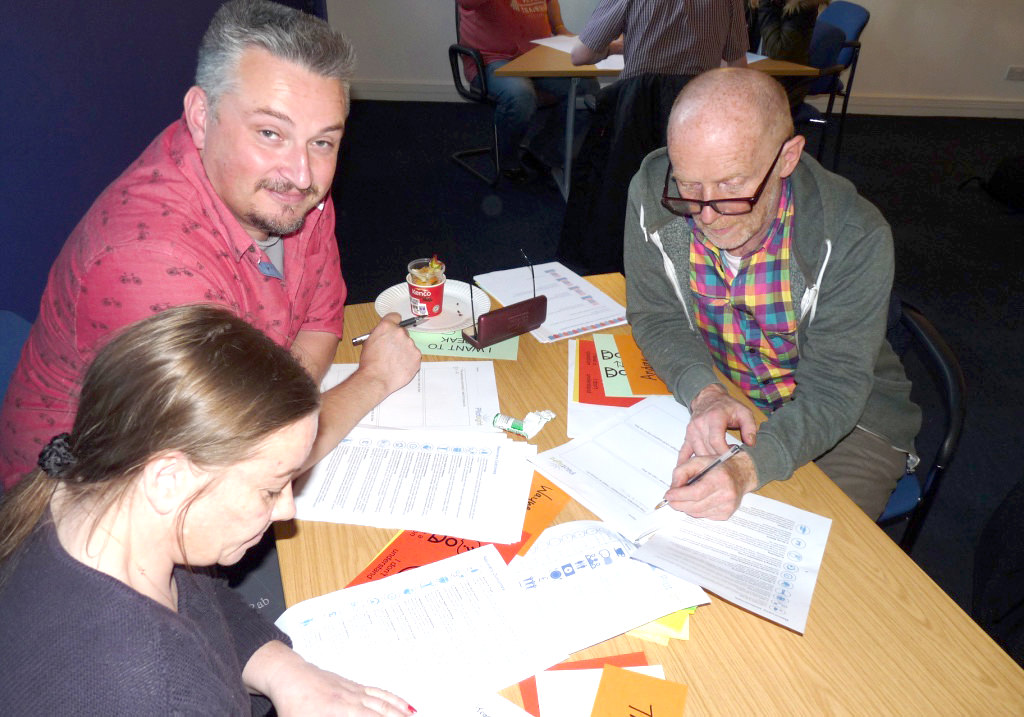 Aberdeenshire, in keeping with most other areas of Scotland, has been redesigning its services to fit within an integrated overarching 'recovery oriented system of care' (ROSC). That simply means that people can quickly access a local service that will help them figure out what their issues are, what help they might need to overcome those issues and organise the help required from appropriate services, free of charge. This recovery planning process aims to customise what's on offer from existing services according to the needs of the client. However, every person is different and it is possible that the client may have unique needs that the ROSC can't help with. That's where I'd hope SDS would kick in: to enable the provision of unique interventions customised to the unique needs of the client that otherwise would be unavailable.
 
So in theory, someone could obtain services on healthcare and prescribing, counselling, finance advice and so on sufficient to stabilise a chaotic life. But for long term sustained recovery, those interventions might be insufficient to sustain independent living and full citizenship. The client might uniquely have long standing issues around their sense of self at a spiritual level that could be addressed by developing 'mindfulness' skills. Training on mindfulness isn't available from ADP funded services in Aberdeenshire but this could be bought specifically for the client via SDS.
 
That's the theory at least. SDS holds huge potential to uniquely customise people's recovery journeys. But there are a range of potential barriers that could get in the way. For example:
SDS is only available to people who are eligible. Eligibility could change as their 'risk' changes. So once someone at risk has achieved stability by accessing readily available ROSC services, their risk profile will have reduced. It is unclear whether this now reduced risk person would still be eligible for SDS.
Those assessed as having financial means need to pay a contribution to SDS services. People may not actually be able to afford such a financial contribution.
People may want an SDS intervention that is not available locally.
The budget available to invest in an SDS intervention might not be sufficient to buy the required intervention, especially if available council budgets get tighter towards the end of the year as all the money is spent.
Entitlement to SDS needs to be assessed by the social work department. Some clients may be reluctant to engage with statutory services or go through an eligibility assessment, preferring to seek help from 3rd sector organisations or the NHS free at the point of need.
SDS works best where people are confident, assertive and can articulate their needs. Many people with addiction problems may not be able to exert the same control over SDS at the early stages of their recovery.
Recent experience of a free bus-pass pilot to help folk in recovery engage with supports Aberdeenshire generated negative stigmatising press from some quarters. We could reasonably expect such negative reaction with SDS applied to addictions recovery.
I'm hugely excited about the IRISS Pilotlight addictions SDS project. It aims to co-design ways in which SDS could be used in Aberdeenshire to support and enhance recovery, to develop capacity to use and benefit from SDS, and to identify the system changes required in order to implement SDS here. I hope that the project helps us figure out how to overcome the barriers so that personalisation becomes a reality for all and not just for a minority. If that is possible, then one day I might just get out for that run.
 
Wayne Gault
Aberdeenshire Alcohol and Drug Partnership