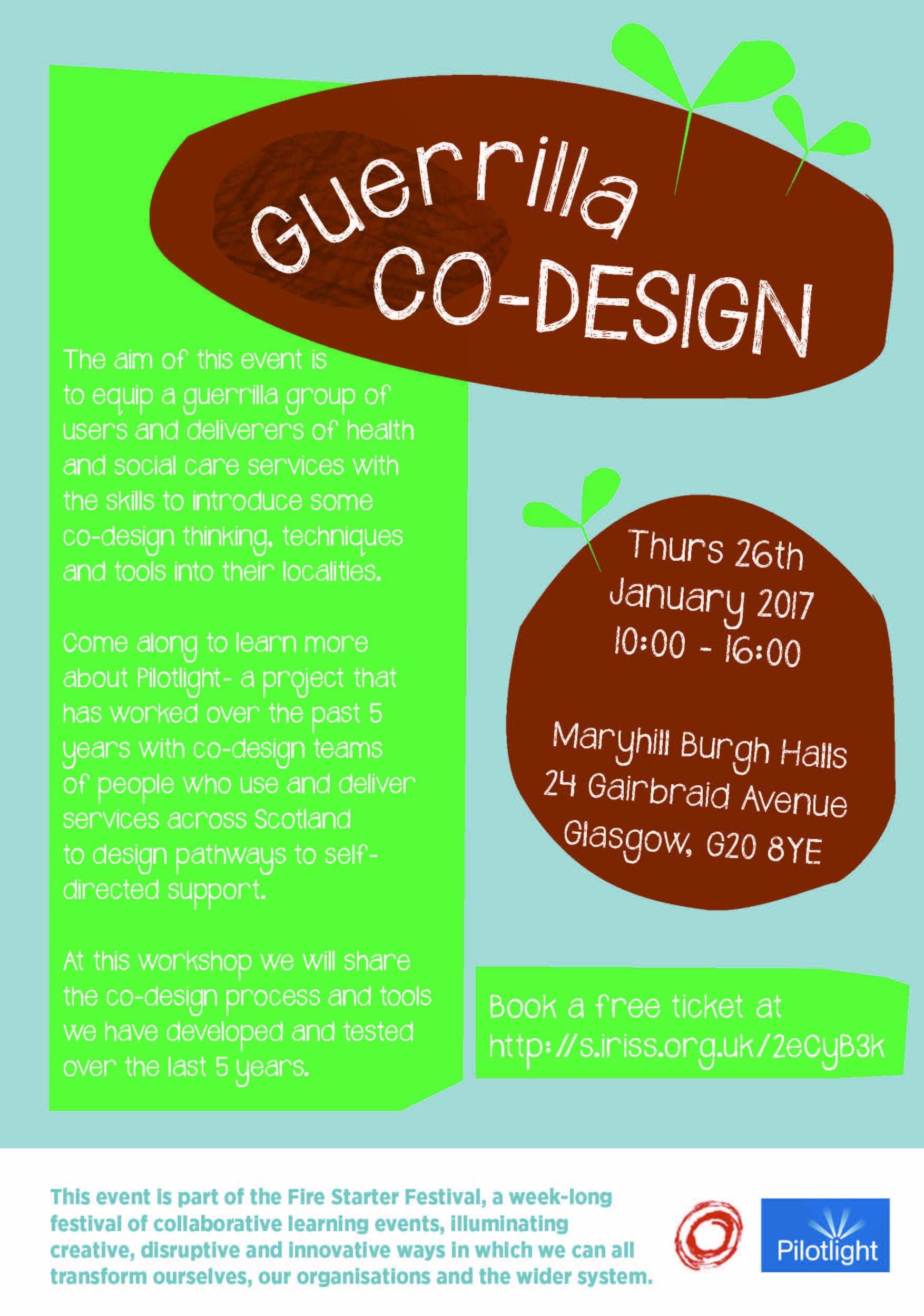 Josie and Judith from PIlotlight will be running a workshop as part of the Firestarter Festival, on the 26th of January in Maryhill Burgh Halls (10.00- 15.00). Come along and learn how to start co-designing! 
The aim of this event is to equip a guerrilla group of users and deliverers of health and social care services with the skills to introduce some co-design thinking, techniques and tools into their localities.
Come along to learn more about Pilotlight- a project that has worked over the past 5 years with co-design teams of people who use and deliver services across Scotland to design pathways to self-directed support.
At this workshop we will share the co-design process and tools we have developed and tested over the last 5 years. This will be an interactive session, and you will have lots of opportunity to consider how you might apply co-design approaches to projects you are working on.
Sessions will include:
An Introduction to the Pilotlight project
Designing co-design - how do we go about planning a co-design project? Interactive session.
Considering the challenges- real or imagined- which prevent us from co-designing. A skill share!
Learning about our co-design tools and how to design your own
If you are interested in joining us, Book Here